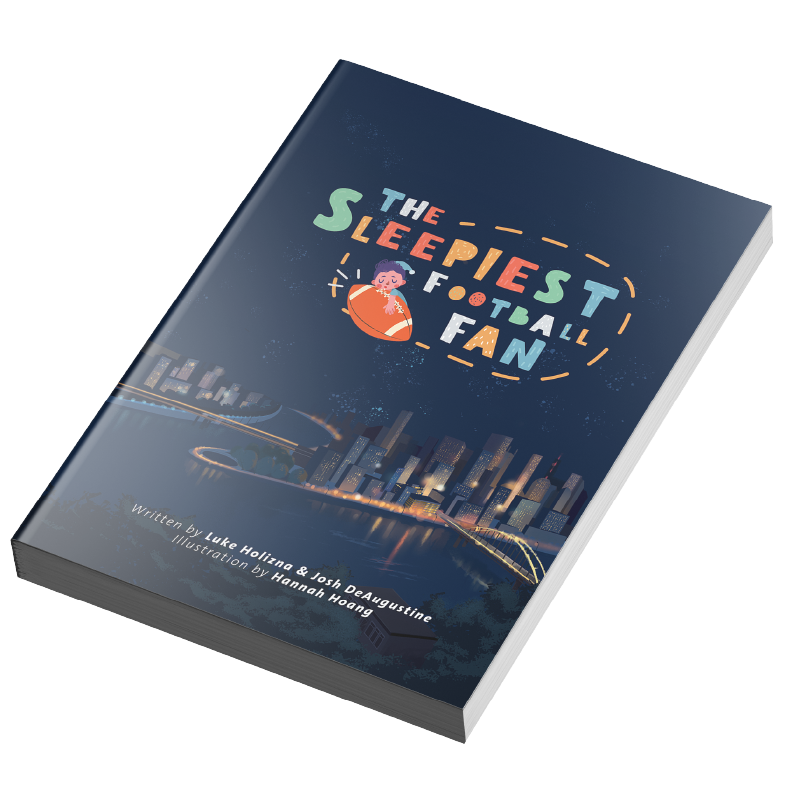 In stores November 26th
A LITTLE BOOK ABOUT
The Big Game
The picture-perfect picture book for steely Pittsburgh Steelers fans. A work of art with action, heart, and a brilliant backup plan . .
A hybrid publishing company for the locals
We started YinzerBookClub as a way to help keep our community connected. We guide local authors through the self publishing process, and offer resources for manuscript editing, illustration, and marketing at affordable rates to help first time authors get up and running.
The Founders
Meet Josh and Luke
Josh is a teacher, author, and web developer. While he's currently teaching English in Ho Chi Minh City, Vietnam, he also writes, edits, and produces creative works under the YinzerBookClub name.
Luke is an author, songwriter, and producer. He runs a small recording studio where he helps local artists get their music on streaming services. Together they decided to join forces to start an independent publishing house.
Pre-order The Sleepiest Football Fan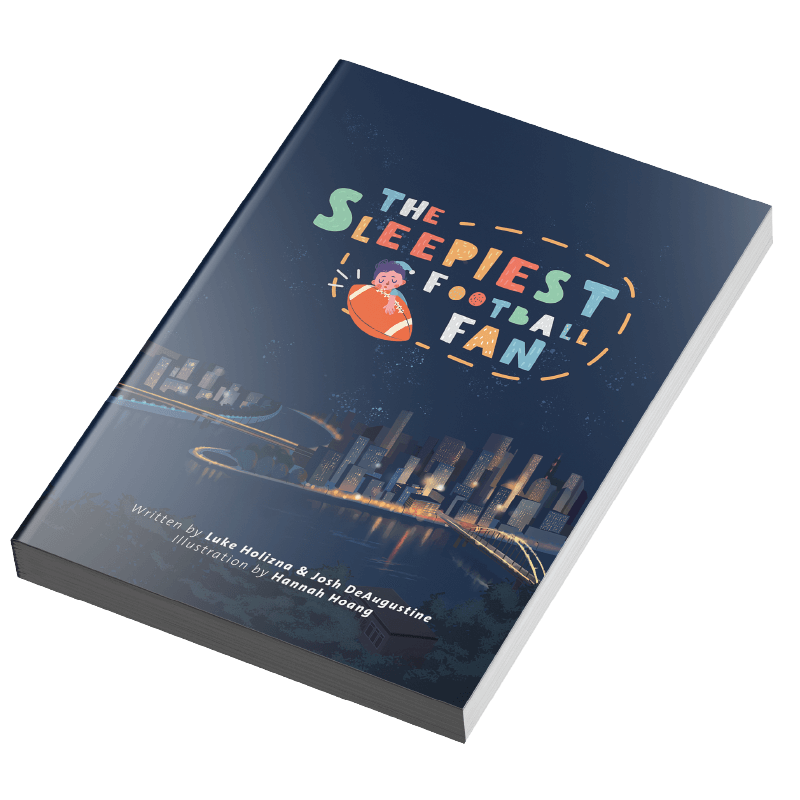 Paperback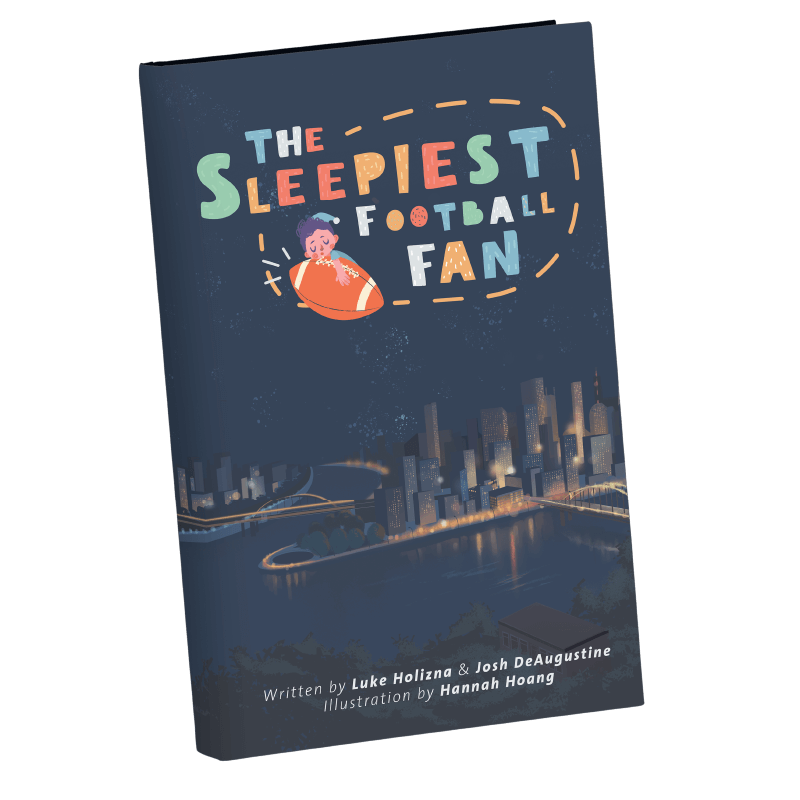 Hardback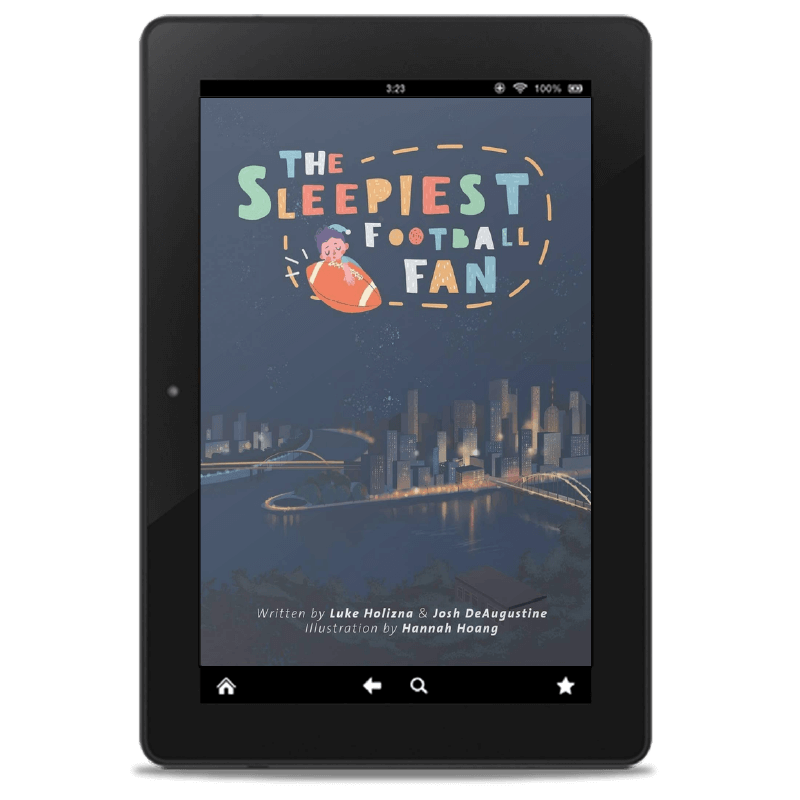 eBook
Don't miss it!
Get a special copy signed by us!
Be the first to read our book, The Sleepiest Football Fan. We will hand deliver the first 100 pre-orders in the Pittsburgh Area during the month of November.
27 Nov 2021
All pre-orders will get an immediate download of the eBook